The BankBI KPI Tree Analysis provides a detailed drill through each value or KPI held within BankBI. It can be used to illustrate a story and provide answers quickly, for example 'why is my Return on Assets down this month'.
By simply clicking on any value or KPI amount you have a wealth of information at your fingertips.
For this example we clicked on the Assets Value in our Daily Dashboard for 31/12/2015.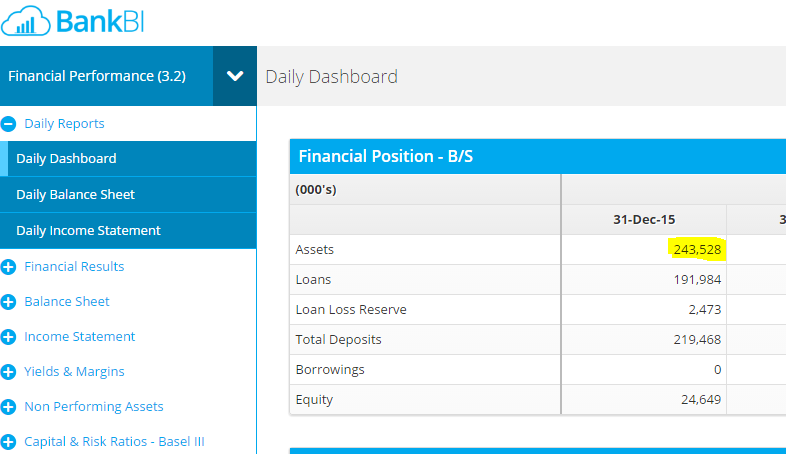 This opens up the KPI Tree Analysis window. This contains a number of Filters where different options can be selected.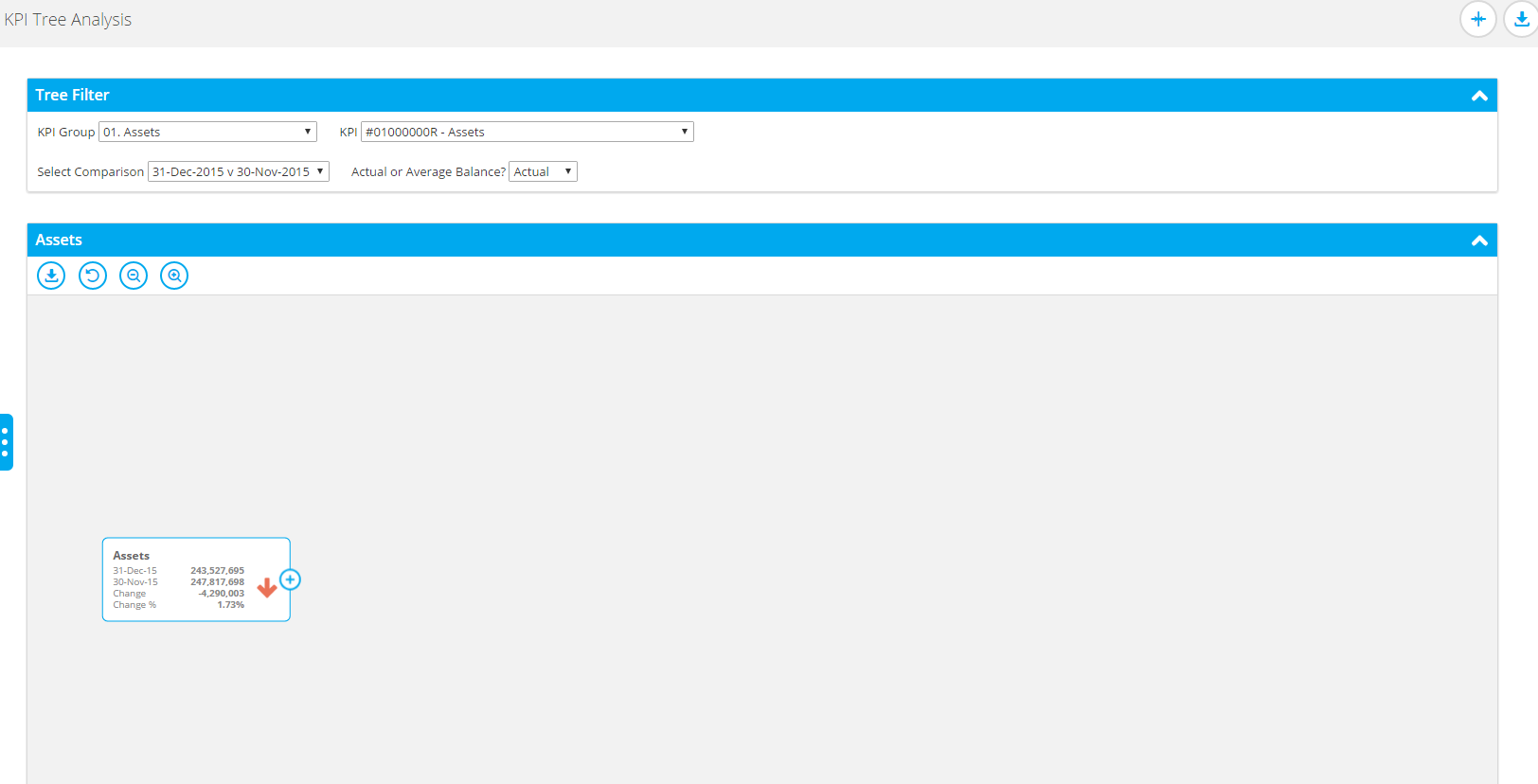 There are different methods to interact with this data. The most obvious is to click the plus sign.
This drills through to the lower levels of what makes up the Assets. You can interact with this all the way down to GL Line level.

There are options to interact with this on screen. It is possible to zoom in and out, reset back to the original state and download the image as a PNG file.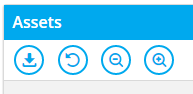 For more information about BankBI please visit our website at bankbi.com