You can view the full range of BankBI reports from the blue menu tab on the left of the desktop browser or top of your screen depending on the screen size of your mobile phone or tablet. On mobile devices the menu can be accessed by clicking the 3 dots at the top left of the screen. This will open the menu option.
BankBI is intuitive, it detects the screen display of each device using it so that it can provide users with the best view.
Desktop View (Left hand Menu)

(iPhone view) Click the 3 dots in the top left of the screen to open up the full menu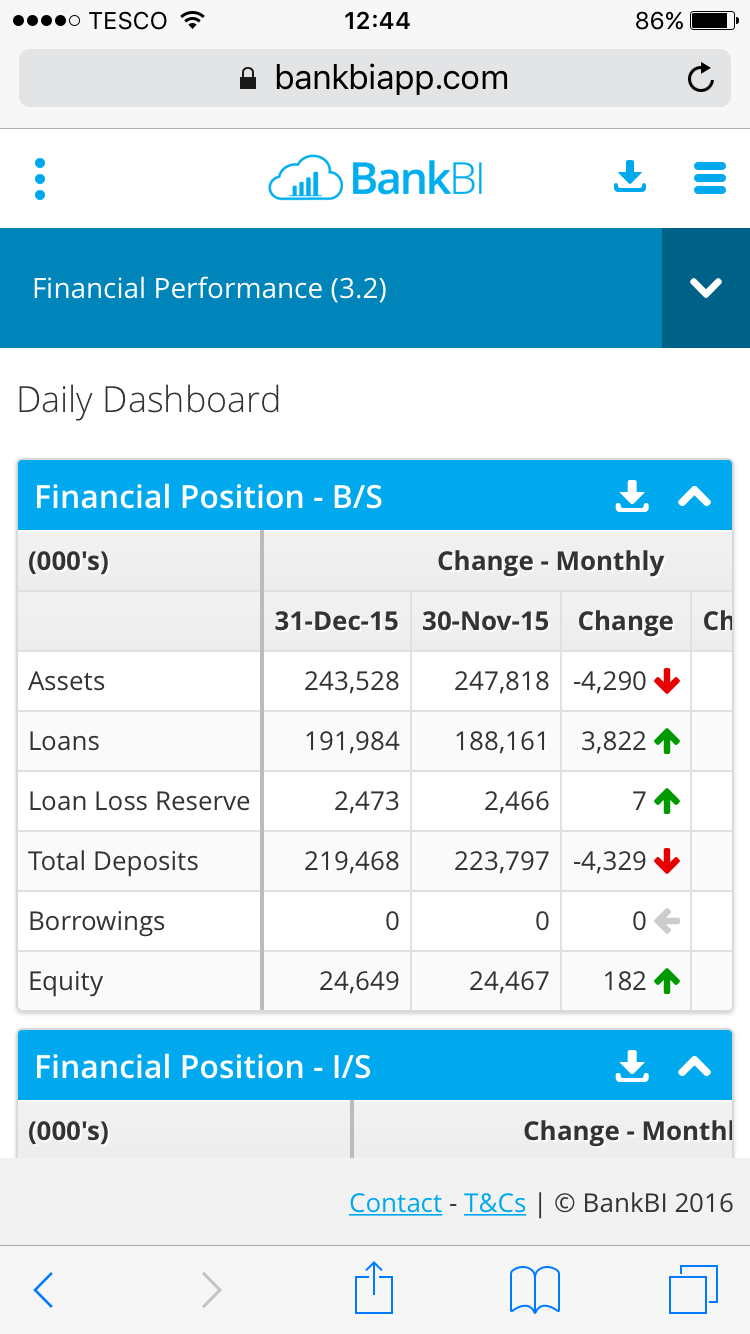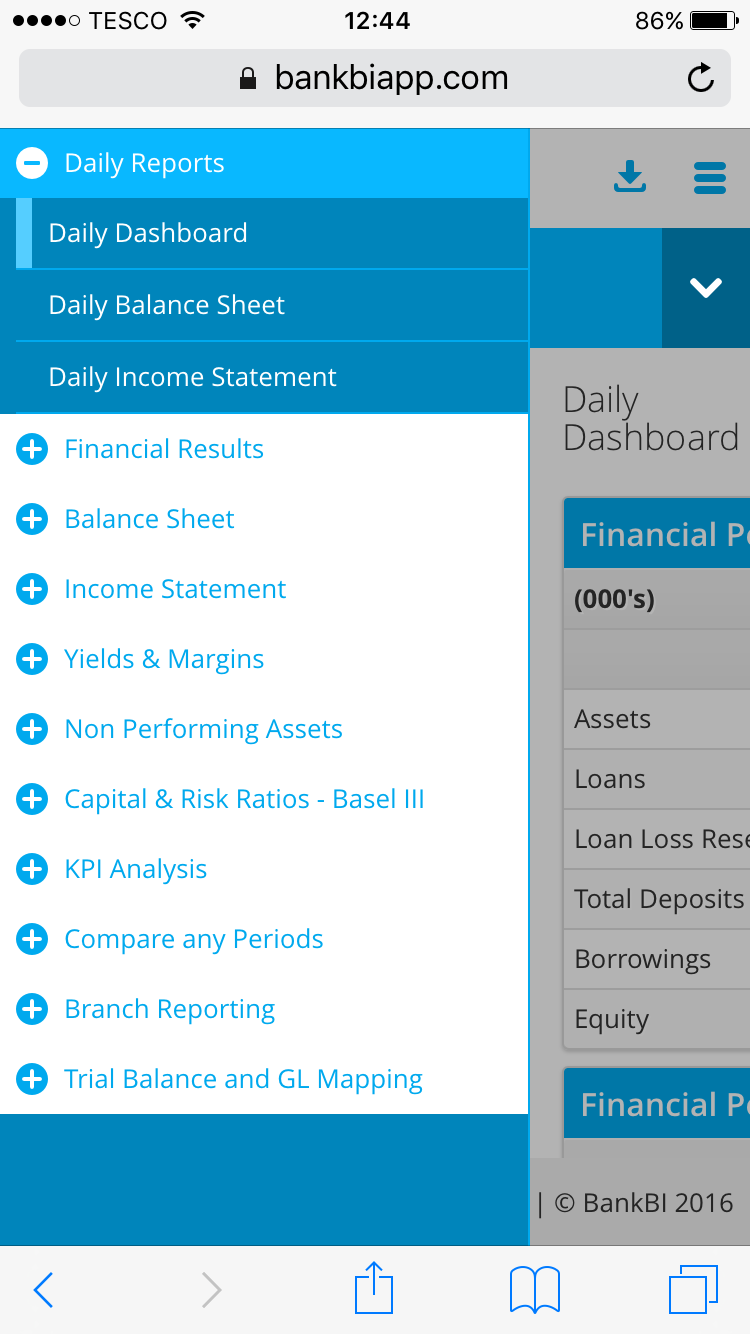 The Menu category 'Financial Performance' is the highest level of the report menu structure with further sub categories 'Financial Results' and under that there are expandable menu options for each report within the sub categories, 'Financial Position and Earnings'. Each of these reports can be clicked on to display in HTML format.
There is the option to expand hide the left hand menu by clicking the blue tab with 3 white vertical dots on. You can also expand the menu back out using the same method.
For more information about BankBI please visit our website at bankbi.com