Downloading Data
This is the option to download Master Data files; Measures, Results, KPI Codes and System Values.
The available downloads match the available uploads, see section 'Upload New File' section, with additional options for –
Measures - This table provides the source data supplied to BankBI

Results – This table will provide all results for all periods against both the BankBI and own Bank chart of accounts plus all the calculated KPI's.
KPI Codes - These are the standard set of KPI codes used by BankBI to create the various KPI calculations. For this table there is no ability to load or change the standard table and is for information only.

System Values - These are a set of parameters configurable for each specific BankBI system.
First select one of the 'Download' table options under 'View Results' in the Admin area of BankBI.

Select the required table from the menu on the left hand side of the screen. When the table is visible in the screen it can be downloaded as a .csv file and then saved in the required format.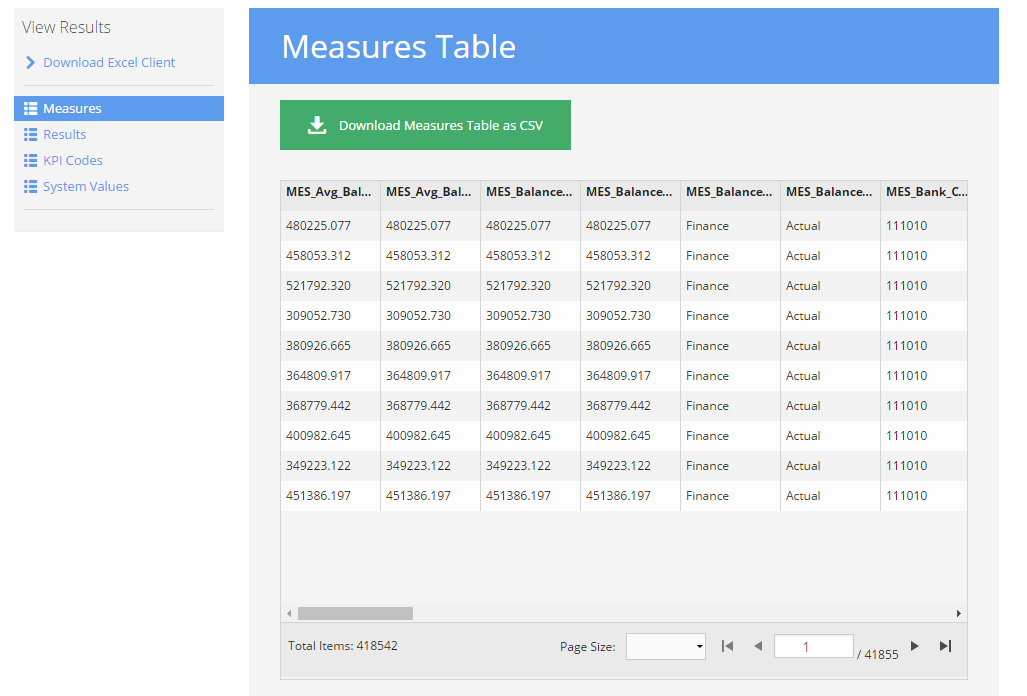 For more information about BankBI please visit our website at bankbi.com