Click the blue name font or go to "My Account" in the admin area.

Here you will see an overview of the on screen name (as it appears to the user within BankBI), email address, the option to change the password & the ability to subscribe/unsubscribe from new report notification emails for this organisation.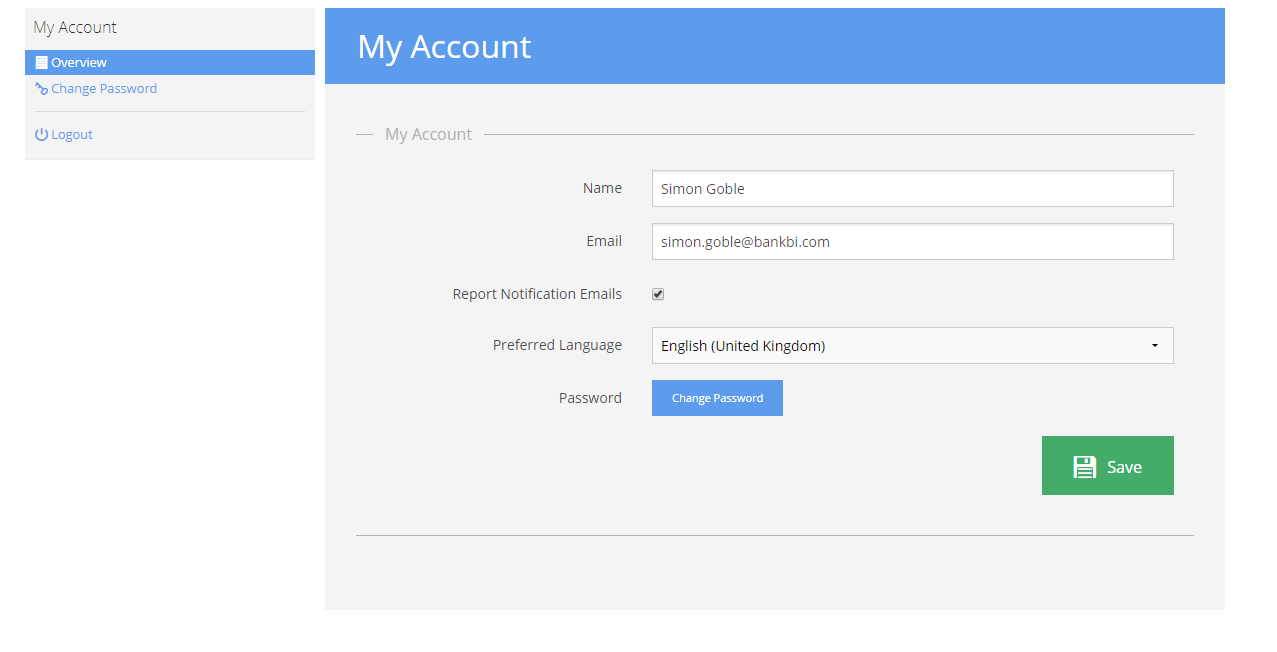 The name and email address can be edited on screen and then saved accordingly by clicking the green save button.
To change the password click 'Change Password' and that will present the following screen. Where you are required to enter the current password and the new password twice to ensure it is correct.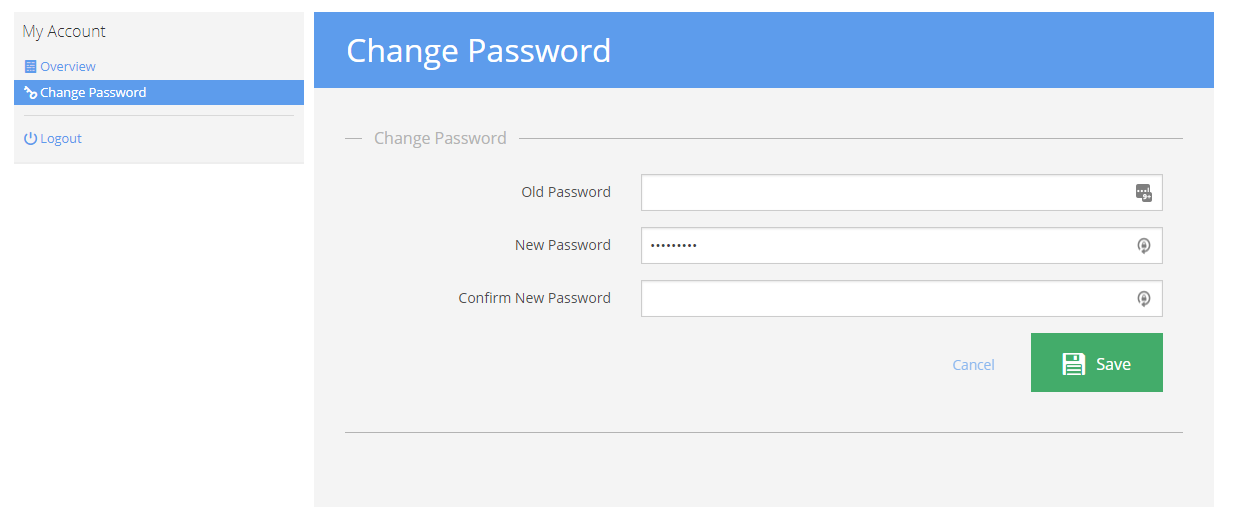 For more information about BankBI please visit our website at bankbi.com