Close Month End
This option will be used when all adjustments for the month have been loaded and agreed and the month can be closed to any further postings.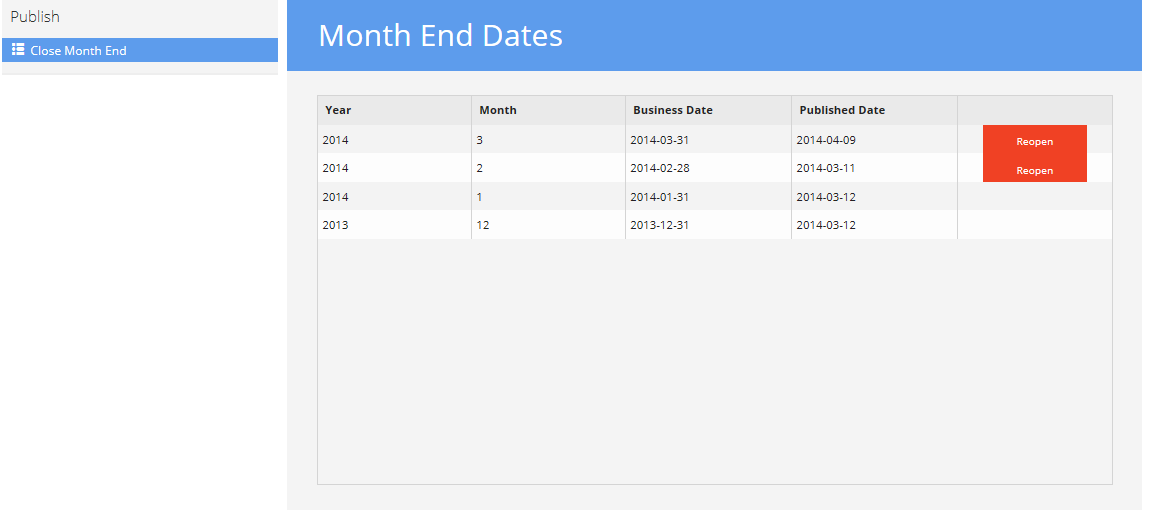 If you wish to reopen the month simply click the 'Reopen' button.
Each time a Close Month End or Reopen is selected a Generate Results Process is triggered. This can take several minutes and may result in some downtime for viewing reports whilst this occurs. The status of this can be checked in the 'Generate Results'. Please ensure you select the correct menu filter option when checking the status.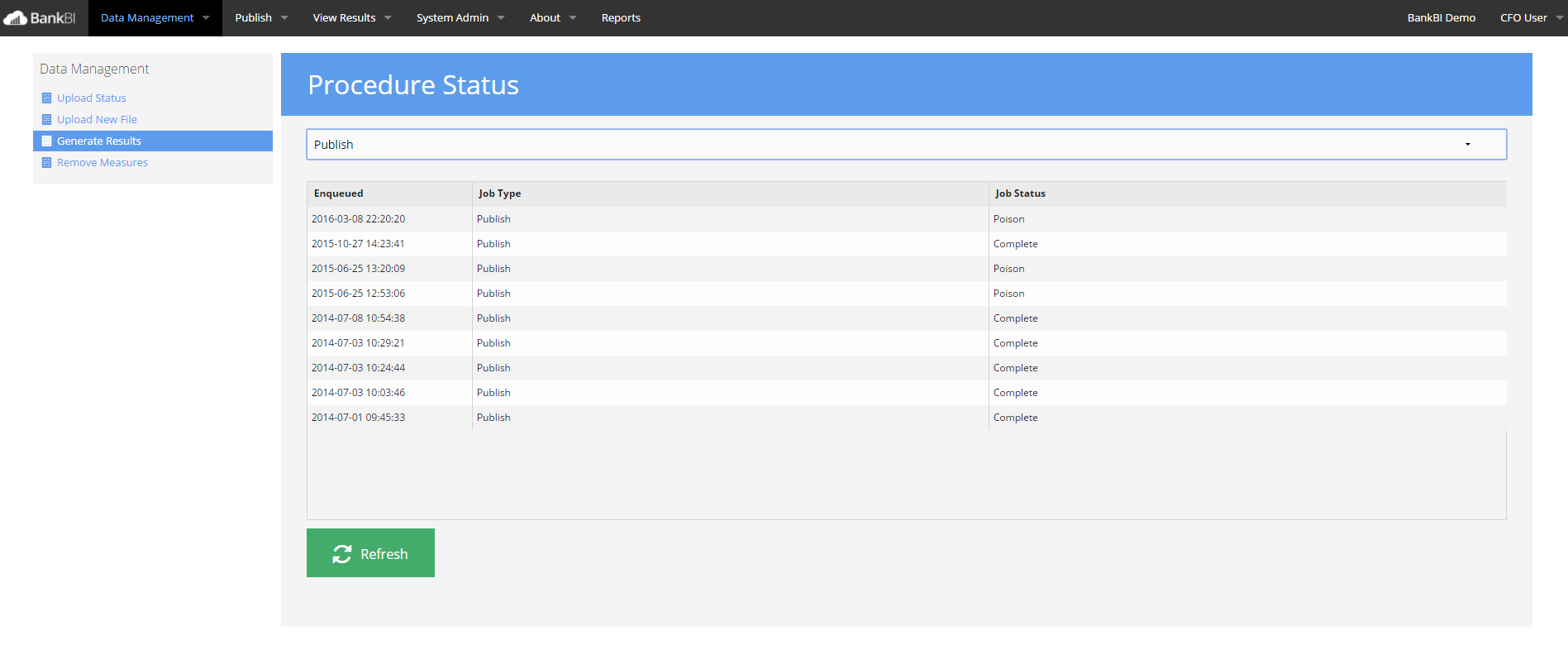 For more information about BankBI please visit our website at bankbi.com