File in watchpoint folder renamed to .failed
This indicates that the Upload Agent attempted to upload the file to the BankBI API but failed.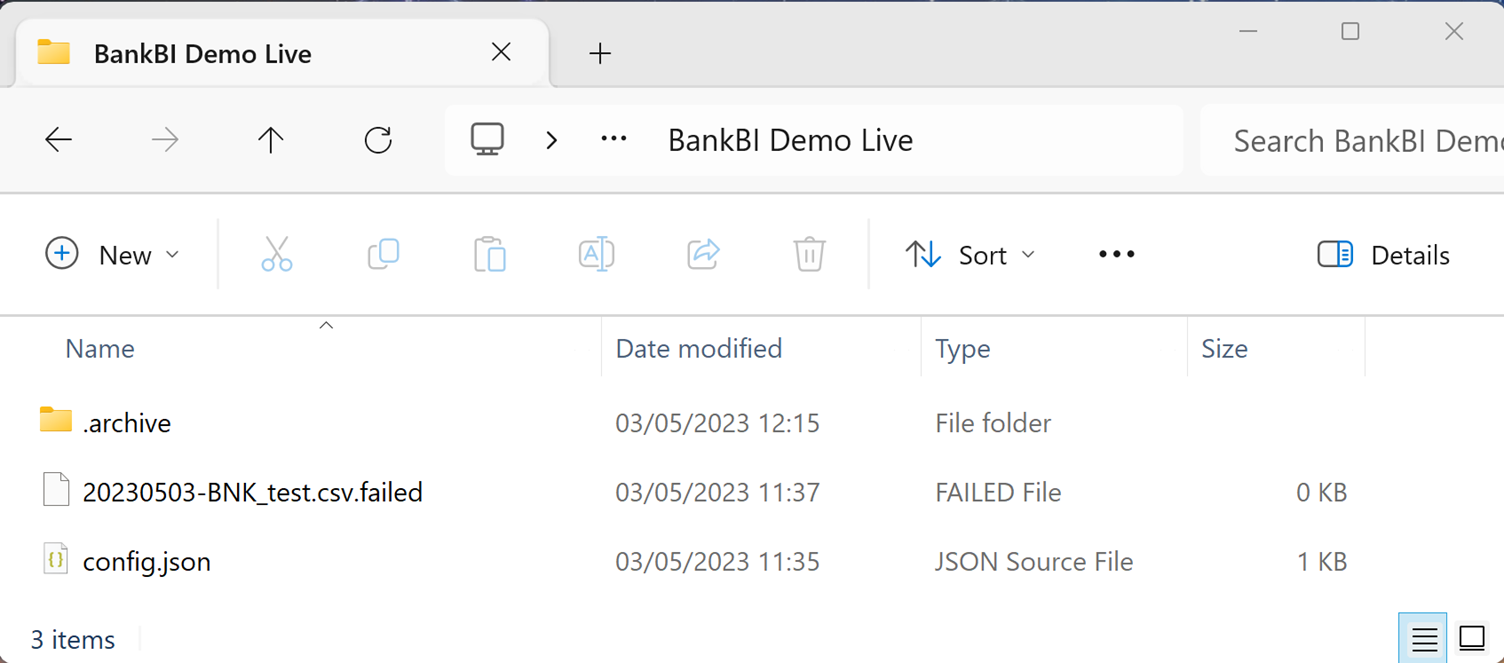 To aid BankBI in diagnosing the problem, find the error log file. This can be found by navigating into .archive \ failed \ <filename> \ <timestamp> \ error.log
Please send this error.log file and the Upload Agent log file described below to BankBI for assistance.
File not processed or other errors
Double click the "Upload Agent Configuration" shortcut on the desktop to open the UA config UI.
Click "Log Files" on the top right of the browser. Click the "Download" link on the right of the latest date.

Send the information-<date>.txt file that this downloads to BankBI for further diagnosis.