Basic description
The Deposit Pivot report emulates some of the Pivot Table and Pivot Chart functions available in Microsoft Excel that may be familiar to power-users, and allows the construction of user-defined charts (graphs), tables and heat maps using any combination of the factors stored related to the deposit and shares. Two versions (saved states) of this report can be selected so that the combination of factors and presentation format do not need to be reset each time.
Uses
The Deposit Pivot report allows power users go beyond the other standard reports in BankBI Banking Performance to examine the deposit funding base using any combination of factors. This can be done for single month or time series and can be shown in a wide range of presentation formats. This report is particularly useful in the presentation of analysis findings to peers and managers, to aid planning, show causative factors behind trends, identify opportunities or manage risks.
Options
You can select:-
 Whether to present values as counts (e.g. numbers of deposits) or sum (total amounts)
 Currency (if relevant)
 The number of months of history to include
 Presentation format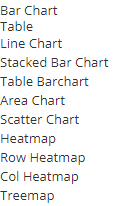  Value to present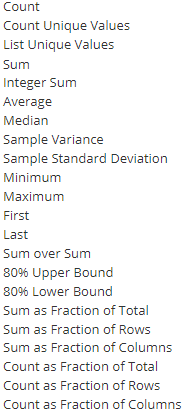 Field list
• Year
• Month
• Currency
• Amount
• Balance type
• Region
• Branch
• Product class
• Product group
• Product code
• Product description
• New this month?
Saved states
• By currency (chart)
• By region, branch, product (table)