Generate Results
After any new files have been loaded, results need to be generated to ensure the impact of the new load can be seen and reviewed in the results. This is achieved by selecting the 'Generate Results' button in the system administration area: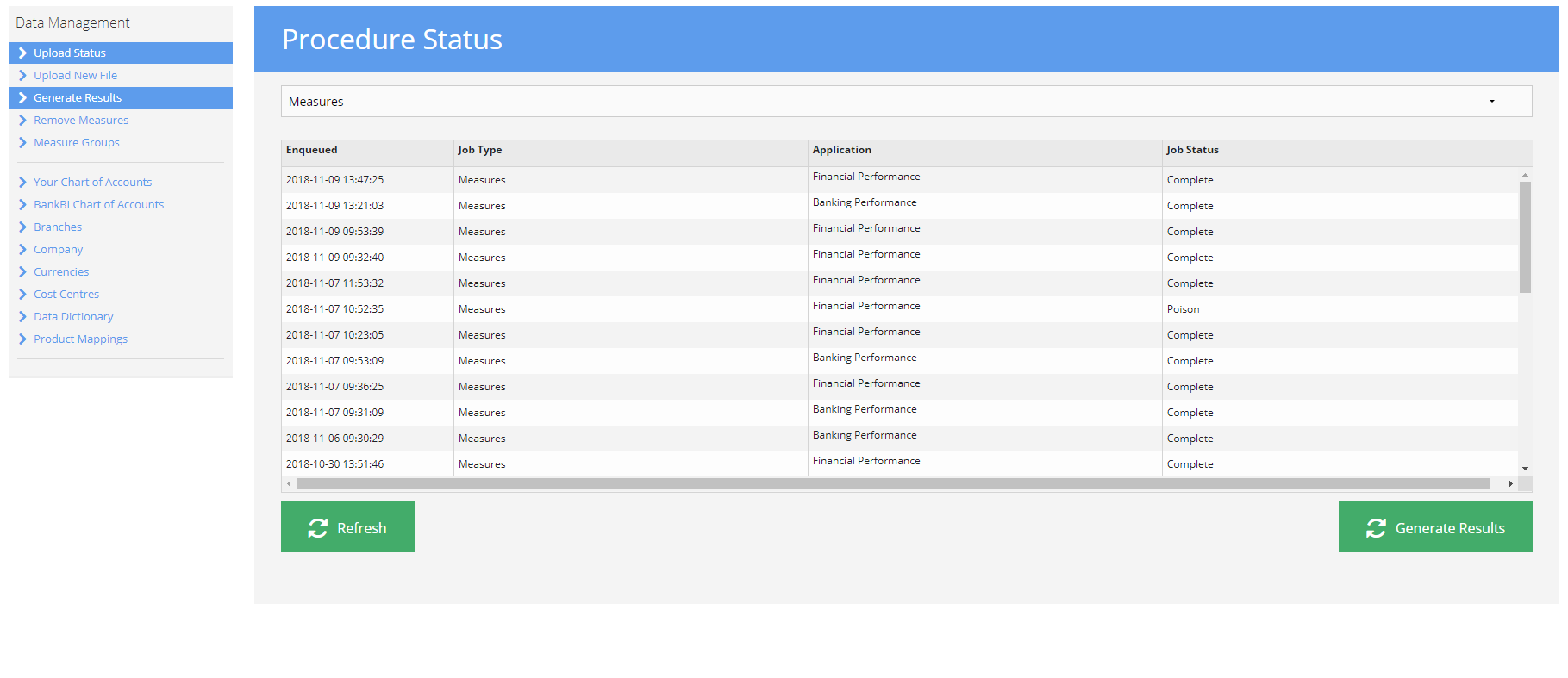 When you do this you'll be asked which application you'd like to run Generate results for. Use the drop down box to select Financial Performance or Banking Performance. If you need to run both, you can select one and then repeat the process again for the other.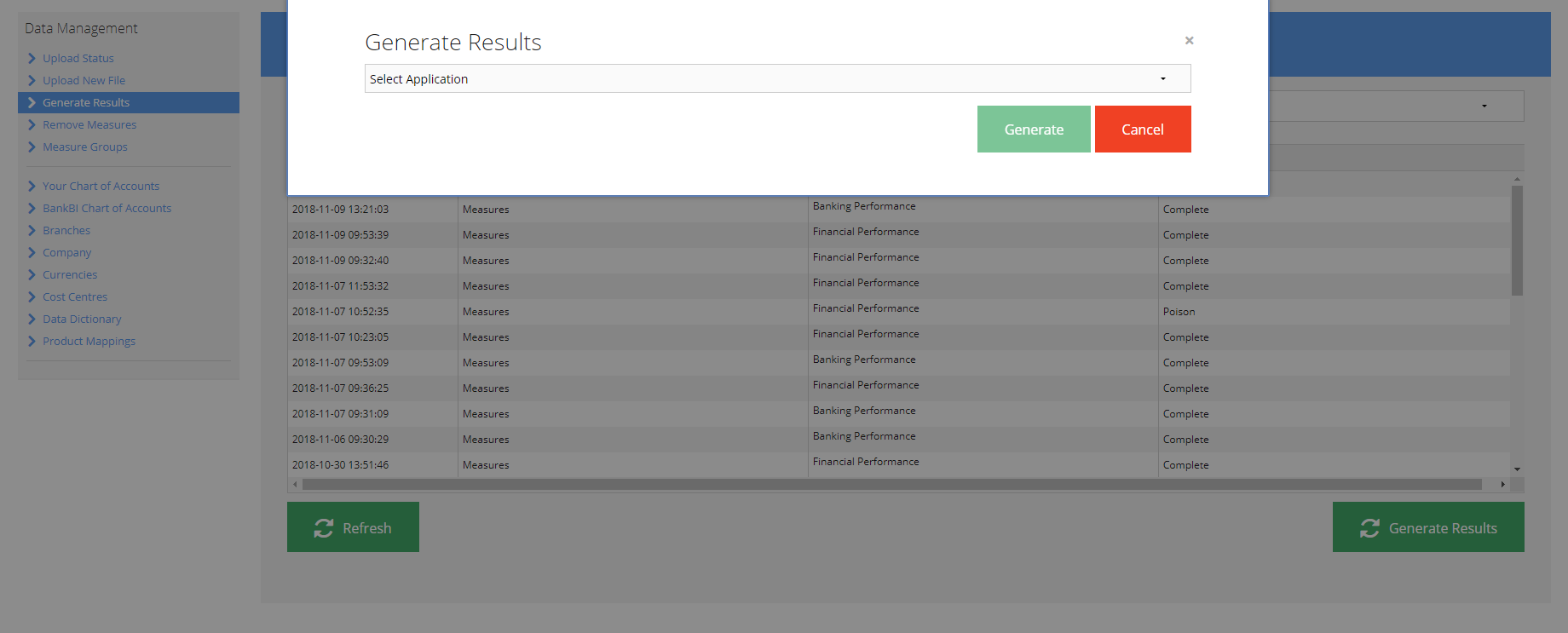 When selected the status of the regeneration can be monitored on this screen and the status updated by selecting the 'Refresh' button.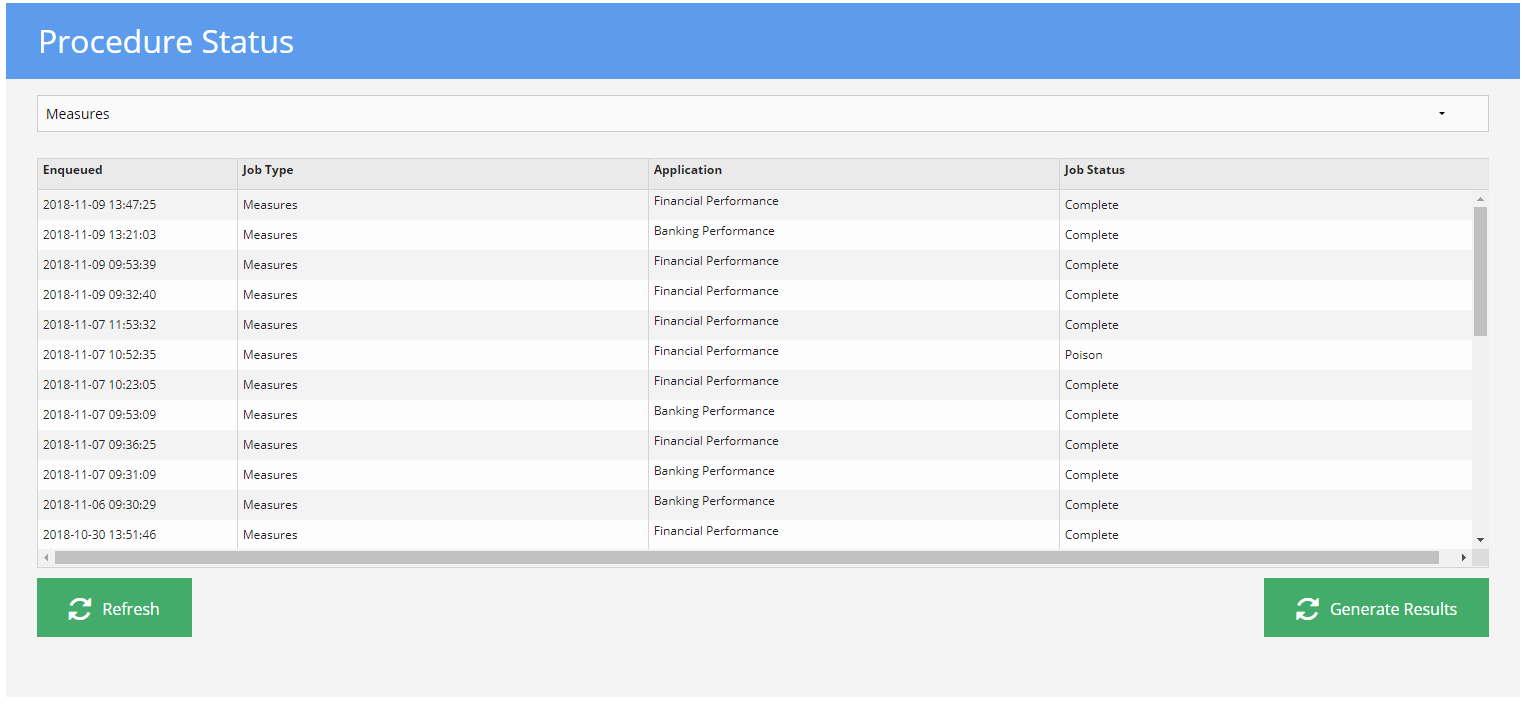 For more information about BankBI please visit our website at bankbi.com