Running a Trial Balance Sheet
After mapping any new GL accounts or loading budgets or adjustments within BankBI it is advisable to verify the changes are as expected in the BankBI financial reports. This can be performed by running a Trial Balance Sheet, Daily Balance Sheet and/or any of the Income Statement reports provided in BankBI.
Here you can perform detailed searches down to the individual GL level to ensure each line is correctly mapped and labelled. Budgets can also be verified by selecting the budget comparisons through the use of the filters located at the top of the report.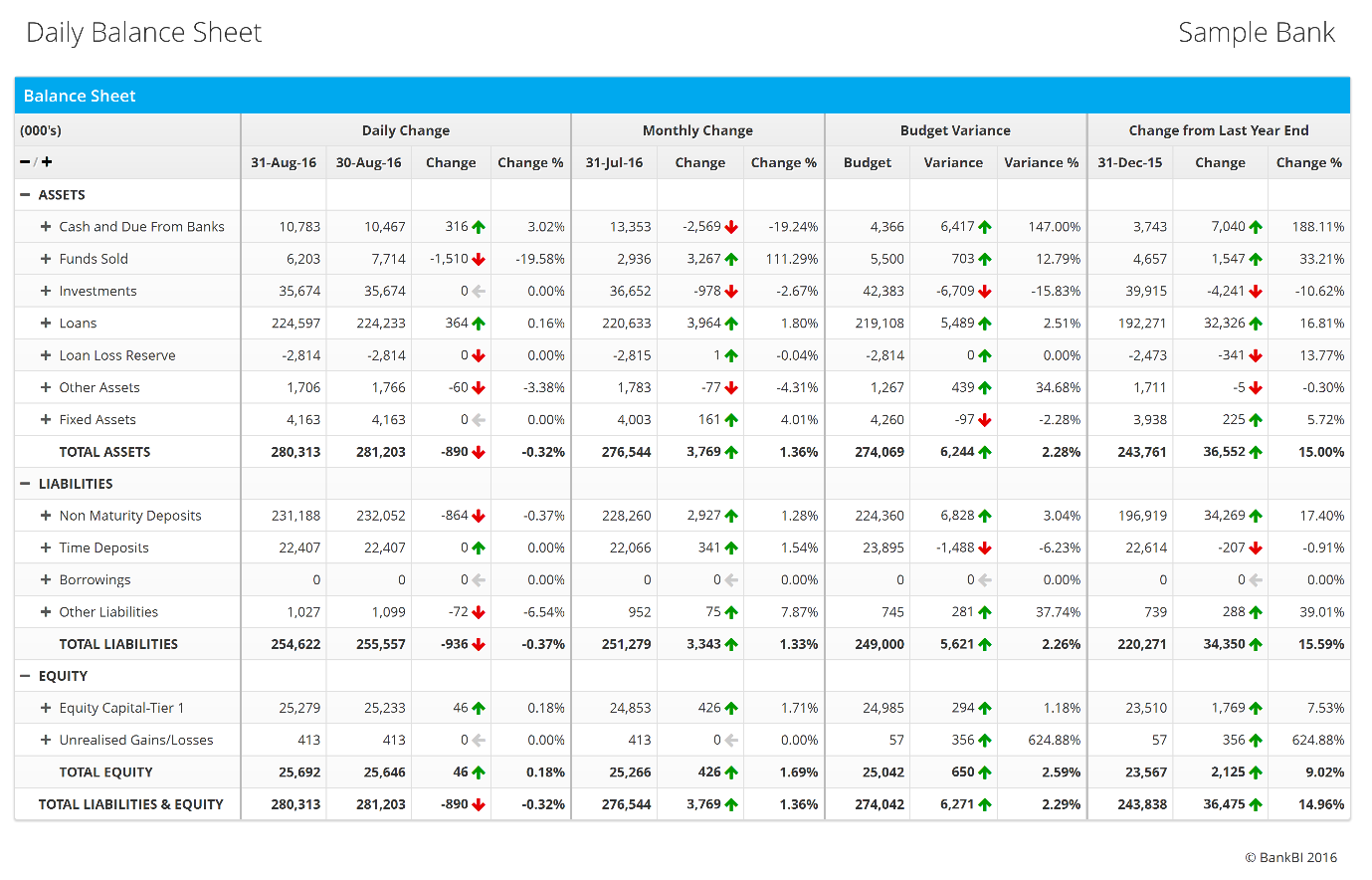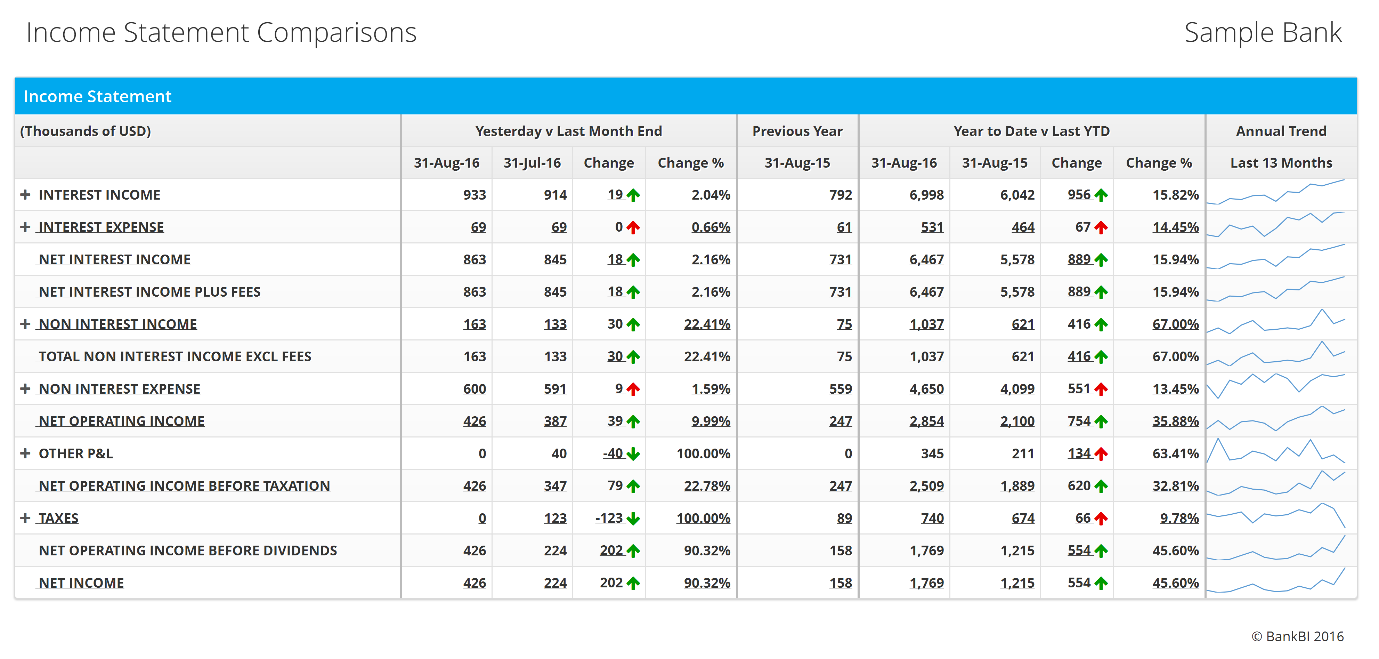 For more information about BankBI please visit our website at bankbi.com